Mining continues in Sydney's water catchments
By Suganthi SingarayarMay 6, 20200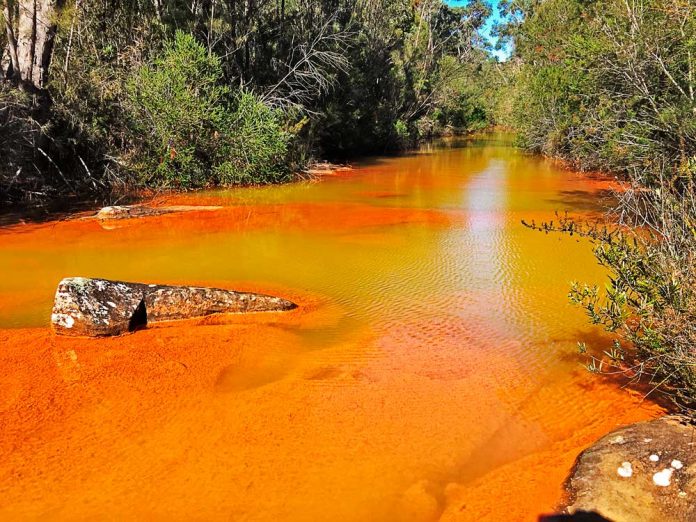 When it comes to coal mining there is ongoing tension between environmental and economic needs. Recent approval of extraction plans for Metropolitan Mine's longwall panels 305-307, as well as Dendrobium's application to extend mining, have brought that into focus.
Jesuit Refugee Service – 'we need help'
By Suganthi SingarayarApril 30, 20200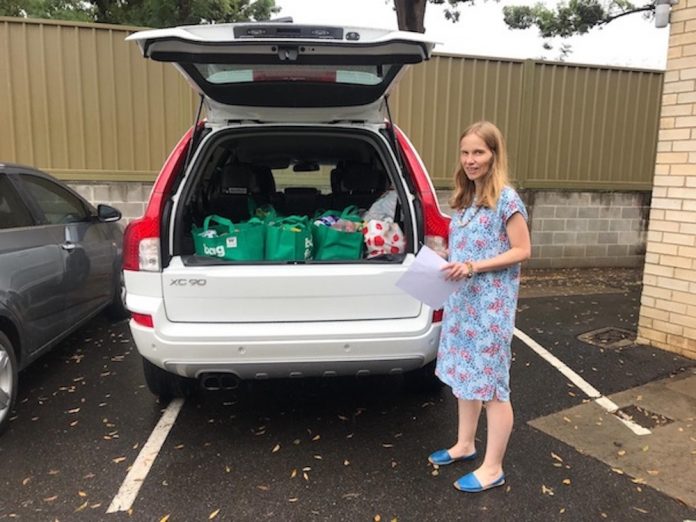 The Covid-19 crisis is affecting charities in ways that they have not seen before. Jesuit Refugee Service (JRS), which provides services to over 3,000 refugees and asylum seekers a year in its two centres at Parramatta and Westmead, is in urgent need of donations of food, money and volunteers. Continue reading
Loving life – Community Profile: Laura Banning
After living for 12 years in a unit in the Watertower (the old McMurtie's shoe factory) which you can see from the train as you pass Redfern station, Laura moved into the McKell building, one of four public housing high-rises in Redfern in 2008. She lost her job at the South Sydney Leagues Club, when it was facing difficulties, and she found that after 22 years of doing everything from Keno to Bar to TAB, to pokies, the restaurant and the door at the club she could not find a new job or pay her rent.
A long journey – Community Profile: Charlotte Dobrovits
At the age of 55 when her father threw her out of the family home, she found herself in a women's shelter and then in the McKell building, one of four public housing blocks in Redfern. Continue reading
A place to call home – An interview with Dr Olfat Mahmoud
The book documents the heartache of people who are forced to leave their own land. People who have no choice and no say in their leaving or their mode of departure. People who dream and yearn of returning to their own land, their own home, their own animals and to a peace that existed between all religious communities in that land. Continue reading
'Every day you have new friends, from everywhere'
Mr Ah Bah Oh, known to everyone as Baba, has lived in the 32-storey public housing tower Turanga, in Waterloo, for the past 11 years. Due to family circumstances, he moved in as a single man 11 years ago and in December he will turn 75.
When asked about the redevelopment of the Waterloo area, Baba laughs uproariously as he says that he's happy to move wherever there's a seaside and a train and a bus, no worries! He points out that he does not work, therefore it does not matter where he lives, as long as the house or unit is nice. Continue reading
'The hard times taught me a lot …' Community Profile: Aunty Noelene Lever
Her daughter Sarina Kapeli, whom she fostered 39 years ago, is a shining example of that love. Left in Noelene's care as a two-week-old, Sarina nominated Noelene for the Barnardos Mother of the Year 2018, which Noelene was awarded on Mother's Day. Noelene is flabbergasted at the honour, speaking with great admiration of the other mothers who were nominated along with her and whom she met at the awards ceremony in May. Continue reading
'I like this place' Community Profile: Fanya Tesler
Arriving in Australia in 1978, as a 58 year old with 40 years' experience as a pathologist, 30 of them as head of pathology at a children's hospital in the Ukrainian port of Odessa, but with, as she says, zero English, Fanya found work in Sydney as a house cleaner and babysitter. Continue reading
Trans-Pacific Partnership Agreement a danger, community groups claim
The power of foreign corporations to sue the Australian government and the dilution of workers' and citizens' rights were among the concerns raised by speakers at the protest against the implementation of the Comprehensive Progressive Trans-Pacific Partnership Agreement (TPP-11). The protest was held in Farrer Place, Sydney across the road from 1 Bligh Street where the Joint Standing Committee on Treaties (JSCOT) was hearing submissions on the TPP-11 on Friday June 15.
The TPP-11 is a multi-lateral free trade agreement between Australia, Brunei Darussalam, Canada, Chile, Japan, Malaysia, Mexico, New Zealand, Peru, Singapore and Vietnam that was signed on March 8, 2018 in Chile.Continue reading
A life devoted to Aboriginal women and children
Presented on International Women's Day as part of the annual NSW Women of the Year Awards, it acknowledges an outstanding woman who has dedicated her life to the advancement of women in NSW. Continue reading
'I know where to go, and where to stay'
Henry Kazuo Bluhme. Photo: Suganthi Singarayar
Henry Kazuo Bluhme was born in 1971 in Royal Canberra Hospital to a Japanese mother and a German father. Continue reading
'Retain the tall buildings'
'Retain the parks and gardens'
WATERLOO: "Beautiful." That's how Anna Kovic remembers the Daniel Solander building, an 18-storey high-rise that is part of the Waterloo redevelopment site. The reason? It was quiet, there were young people with children, two or three children, and in 1971 she was the fifth person to move into the completely new building.
Bring detainees to Australia, protesters insist
Aboriginal Land Council – 40 Years Strong
Saturday September 29 saw over 1,000 people gather in the Grand Ballroom at the International Convention Centre in Darling Harbour to celebrate 40 years of the NSW Aboriginal Land Council.
NSWALC original working committee – Joyce Clague (centre in wheelchair), the only surviving member of the group present (Ray Kelly was unable to attend), with family of four other original committee members who have passed away. Photo: Pauline Clague
45 years since martial law first imposed in the Philippines
As people in the Philippines rallied on September 21 to commemorate the 45th anniversary of martial law in the Philippines a group of Sydney-siders held a silent vigil outside the Pitt Street Uniting Church in Sydney.

Honouring lives, lamenting the plight of many homeless
REDFERN: Friday, August 11. A clear, crisp, sunny winter's day in Sydney saw around 30 people gathered in Redfern Park to honour the lives of recently deceased "street people" – strangers, friends, family.
BIG ISSUE VENDOR PROFILE: AnneMarie
The Big Issue is Australia's leading social enterprise. It is an independent, not-for-profit organisation that develops solutions to help homeless, disadvantaged and marginalised people positively change their lives. The Big Issue magazine is published fortnightly and sold on the streets by vendors who purchase copies for $3.50 and sell them for $7, keeping the difference.
25 May 2016
Writing of the Week: Sydney in Autumn
Sydney in Autumn
Stand at Circular Quay just in front of First Fleet Park and survey your surroundings on a beautiful autumn day in Sydney. It's unusually balmy for this time of year and the crowds are enjoying the weather before the rigours of winter set in.
5 February 2016
Theatre ReviewThe Golden Age by Louis Nowra
Director Kip Williams
Where Sydney Theatre Company (STC), Wharf 1 Theatre, till February 20
The Golden Age by Louis Nowra is a warm representation of a sad, uneasy and unusual story that starts in Tasmania at the beginning of the Second World War. Two young men, Francis and Peter, on a hiking trip through the Tasmanian wilderness, come across a ragtag group of white people who dress in clothes from the 1800s and speak a dialect of English that is incomprehensible to the young men and to the 21st century audience watching the play. Words like 'the gloaming' would resonate with the audience but makes no sense when used with other words and with a word order that the audience is unfamiliar with. Continue reading
Coal: Burning Up Australia's Future
SYDNEY, Mar 11 2015 (IPS) – With less than a year to go before the United Nation's annual climate change meeting scheduled to take place in Paris in November 2015, citizens and civil society groups are pushing their elected leaders to take stock of national commitments to lower carbon emissions in a bid to cap runaway global warming. Continue reading
Pacific Islanders Take on Australian Coal
SYDNEY, Oct 21 2014 (IPS) – The recent blockade of ships entering the world's largest coal port in Newcastle, Australia, has brought much-needed attention to the negative impacts of the fossil fuel industry on global climate patterns. But it will take more than a single action to bring the change required to prevent catastrophic levels of climate change. Continue reading
Philippines: Indigenous Oppose Tampakan Copper And Gold Mine